2022
Studio,
life pieces here and there.



12. 22
Fine art giclee print on cotton rag, 1100mm x 200mm, 2022. Limited edition of 30.
Can be purchased @

The Chinese Museum

.

10.22

Took a small trip to Melbourne.
Recieved news of artwork being sold at a few exhibitions I had participated in, and delighted to collect my prints at the Chinese Museum as well.
Very flattered to receive some nice comments there and can't wait to frame these soon!


Reads -
' Buying a Fishing Rod for My Grandfather', Gao Xingjian

In a dream, a momentary visit to a childhood place that becomes unfamiliar as I turn a corner. Obscured by time, it has become a poignant memory that I am now lost in.

09.22

.….the legend of him setting out in a boat while drunk, trying to scoop up the moon from the water.

Current muses -
'Gao Xingjian: Painter of the Soul' - Daniel Bergez



Giclée test prints - choosing paper in preparation for some upcoming exhibtions... Really digging the textured cotton rag, but also a huge fan of canvas!


Dusk falls yet bright pinks dot the border of the forest.
I feel a tinge of sadness as the first plum blossoms bloom.
I'm still waiting for my pottery wheel to arrive up the mountains, hopeful to spin vessels to contain the coming Spring.
I think I might be a bit late this year...


Further on, I enter the forest of towering metasequoias. I can see nothing at all. The darkness is so palpable that it is a wall and I'm sure if I take another step I'll crash into it. Instinctively, I turn around. Behind, between the shadow of the trees, is the faint glow of the electric lights — a haziness, like a tangled mass of consciousness, like elusive far-away memories.


2/2 pottery out of the kiln... wobbly!


Coiling and throwing clay beside the wampi trees.
1/2 pottery out of the kiln


Gao Xingjian


07.22

Slowly making the move into the forest to paint quietly, garden freely and wait for the lotus in Spring.
Raise the Red Lantern, 1991


In love with hand-made brushes in the studio. This broom brush is from Korea, I used it with a celadon glaze...


06.22

I had the pleasure of using both pottery stations today (I was the only one in the studio at the time) ︎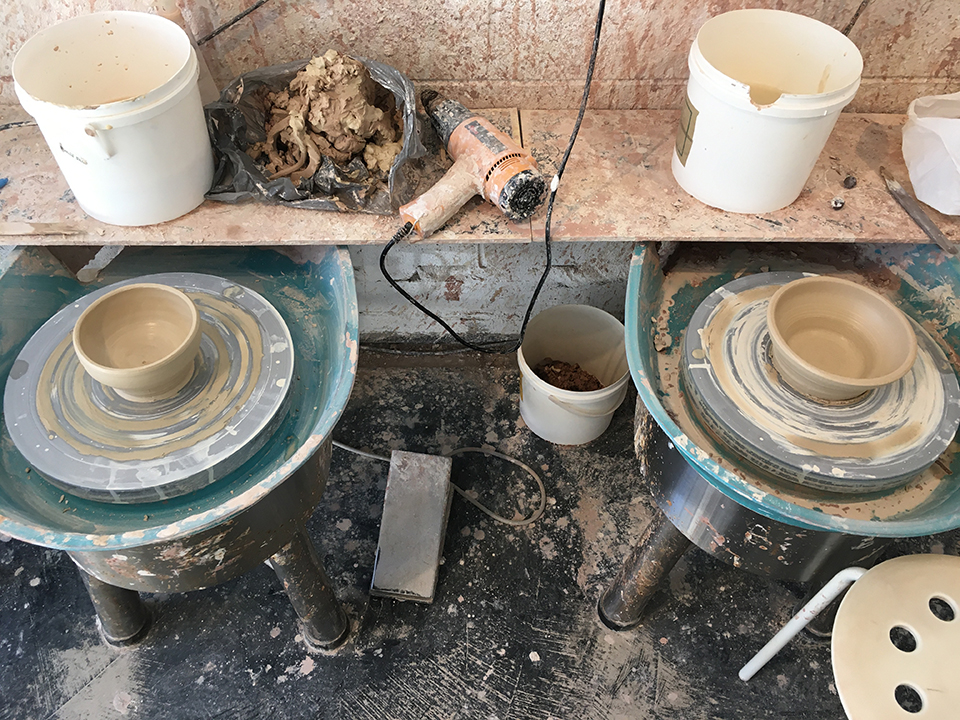 Coiled moon jar